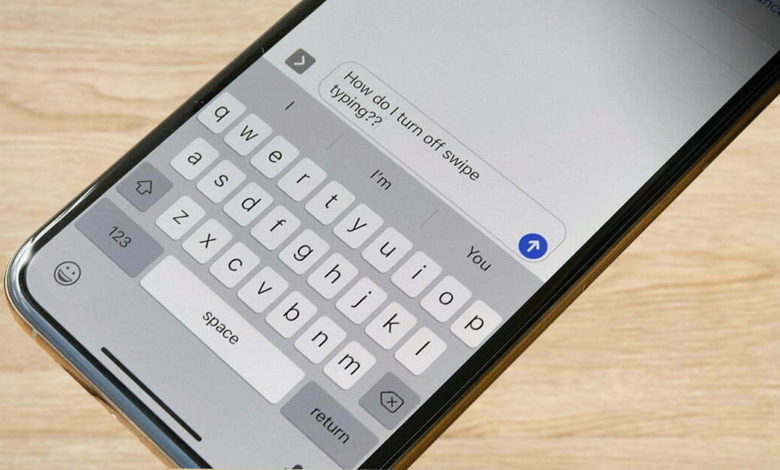 There are people who want to enhance their typing experience. Most of the people think that we can enhance typing experience with just keyboard vibration. Or for some people, the vibration of the keyboard may irritate them so they want to turn it off to avoid being distracted or irritated. So, you are in the right place whether you want to enable it or disable it. From this article, you will learn How to Enable or Disable Keyboard Vibration on iPhone?
If you are that person who loves it when you type something from the keyboard and you feel the vibration. The users will feel the vibrating moment once they just click on the keyboard. So, there is a vibration feature also known as Haptic Feedback. Basically, it works that when you touch the keyboard then the touch-based delivers that you interact with the keyboard or screen and it vibrates. We also have this feature on Android devices that when your device is in silent mode after that you will feel and listen to vibration.
How to Enable Keyboard Vibration
If we research the third-party app, for instance, Gboard and Microsoft SwiftKey support the feature of keyboard vibration. This feature is the most demanded feature which all the iPhone users requested to Apple to launch the keyboard vibration feature. And finally, we get the features in the iPhone operating system. However, you will see the vibration feature on iPhone 8 and later than that. So, follow the below instructions to enable keyboard vibration.
Step 1. First of all, open the Settings of your iPhone.
Step 2. Select Sounds.
Step 3. Now, scroll down then click on the Keyboard Feedback.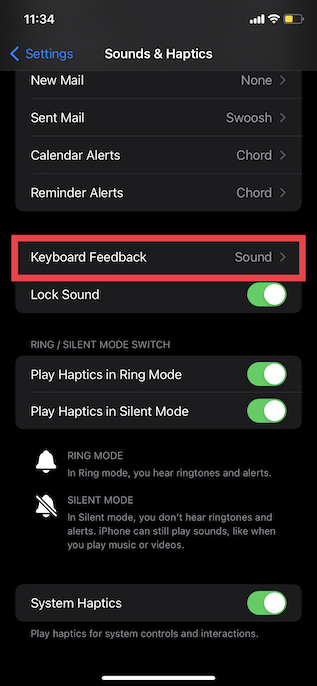 Step 4. At last, you will two options the Sound option will turn on or off the sound when you are typing and the Haptic option enables and disable the keyboard vibration. Turn on the toggle of Haptic to enable vibration of the keyboard.
How to Disable Keyboard Vibration
A circumstance will come that you don't listen to the vibration of the keyboard. So, you will take a decision to turn off that feature.
Step 1. Firstly, launch the Settings then head towards the Sound.
Step 2. Click on the Keyboard Feedback.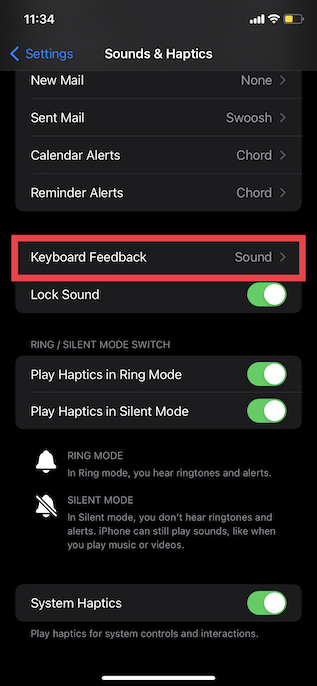 Step 3. Finally, turn off the toggle of Haptic.
Final Words
It was all about How to Enable or Disable Keyboard Vibration on iPhone? I hope this article is very helpful for you. From this article, you will get something good. This was step by step guide on the that you were searching about it. Further, this is the right place where you can easily solve your problem. After following these steps I hope you will not face any kind of problem. However, If you faced any kind of problem and if you have any type of suggestion then do comment.
Related Posts: