Are you a business owner or an individual influencer looking to expand your reach and establish a strong social presence?

Choosing Facebook for networking is a good first step. But how exactly are you planning to navigate through the noise and make meaningful connections on Facebook?

Looks like this is what you're looking for!

With Facebook's continuously evolving features, staying up-to-date with the latest tips and strategies is essential to maximize your success on the platform.

Keeping that in mind, we have shared ten latest and most effective Facebook networking tips to help you build a strong online presence, connect with the right people, and expand your reach to achieve your business goals.
The Potential of One of The World's Largest Social Network
With more than 2.95 billion monthly active users globally, Facebook has embedded itself into our daily lives. It has become a go-to platform for businesses and influencers to establish their brands and interact with their target audience because of its huge following and innovative features.
Facebook provides a broader collection of business features, such as advertising, insights, and groups, compared to other social media platforms like Instagram or Tik Tok.
Mark Zuckerberg, the founder of Facebook, once said,

"Nothing influences people more than a recommendation from a trusted friend." 
This statement highlights the value of networking on Facebook, where developing an extensive following can open doors to growth.
Although it may sound a little dated, but groups are one of the best features of Facebook. You may target potential clients using Facebook groups based on their demographics, interests, and behaviour. Additionally, connecting with others in your field who share your interests by starting and joining groups on Facebook promotes a sense of community and support.
10 Pro Tips for Networking on Facebook To Grow Your Professional Network with Ease!
Whether you're new to Facebook or a seasoned pro, these tips will help you stay ahead of the game and make the most of this powerful social media platform.
However, you must stay persistent, and updated with the trends, keep patience, and correctly implement these tips to see them doing wonders for you.
Let's begin with the first one!
Tip 1. Build Trust and Credibility
Before starting networking on Facebook, you should first focus on building trust and credibility. Usually, strong brand names and identities tend to have a larger client base. Their audience keeps in touch with them for new products, news, promotions, etc. This is because they have set themselves as trustworthy figures in the market.


Building trust and identity takes time. However, it should be your ultimate goal. All other selling tactics will be short-lived, but trust and credibility will mark your long-term success. Unfortunately, several businesses make this mistake! Strong business network doesn't come from a one-time paying client, it comes from a recurring loyal client base. And, it is only possible by building trust among them.
Not just for brands and businesses; this is also applicable to individuals. Simply posting content and hoping for the best won't cut it in today's competitive market. To truly stand out and build a strong network, listening attentively to what others say and making thoughtful, informed comments is important to build a strong connection and trust. This way, people will listen to what you say and suggest.
Tip 2. Optimize Your Facebook Profile & Page
Optimizing your Facebook profile and page is important as it is your first impression. People will not see your warehouse or what's inside your brain. This will get an idea about you from your profile. So, it's better to give them something to stay and connect.
Here are some practices you can adopt to optimize and refresh your Facebook profile and page.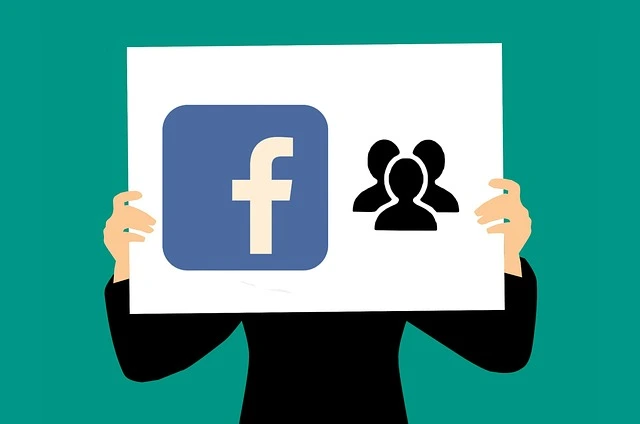 Make sure your profile clearly represents who you are and what you do
Use an appealing and professional profile image
Choose a picture for your page that reflects your brand or personality
Include a relevant and original bio that highlights your skills, experience, and interests
Keep your contact information up to date and easy to find
Set your Facebook page as a business or public figure page so that you can have access to more features and analytics
By accurately representing yourself or your brand, creating high-quality content, and engaging with your followers on a regular basis, you can build a strong online presence that can help you achieve your networking and business goals. As Sean Gardner, one of the famous Social Media Influencers, once stated, "Social media is not just an activity; it is an investment of valuable time and resources. Surround yourself with people who not just support you but inform your success."
By optimizing your Facebook profile and page, you can do just that!
Tip 3. Gather As Much Knowledge As You Can About Your Audience
A successful networking plan on Facebook is directly associated with the research you perform before engaging with your audience. It helps in creating relevant, meaningful, and valuable content that resonates with them. You will be able to grow your network for more like-minded people.
Knowing your audience's interests, behaviours, and needs will allow you to tailor your content to their preferences. It will automatically result in more likes and shares, increasing your visibility on the platform and attracting more followers to your profile or page.
Additionally, it may make shocking findings about your audience. For instance, you might discover that most of your audience is female, between the ages of 25 and 34, and is based in a specific region. This knowledge can assist you in creating content and responses that appeal directly to this audience, hence raising engagement levels and gaining more followers.
Facebook Insights tool can be of great help. It helps gather information about the audience to analyze demographic information, such as age, gender, location, and language, as well as interests and behaviors, such as pages liked, purchase behavior, and device usage.  
It is recommended to take the time to gather information about your audience and use the insights to build lasting, meaningful relationships that drive business growth.
Tip 4. Engage Your Audience With Regular Posting In Niche Groups
Regularly posting high-quality content always gives your network something to look forward to. You will be able to target a larger audience in niche groups by posting regularly. From all of our Facebook networking tips, you should pay special attention to this strategy. 
A better percentage of relationship is always obtained through posting in niche groups. You can communicate with people who have a common interest in the topics you post about. This increases the possibility that users will view, interact with, and share the content you produce, which raises its visibility and brings in new followers.

You can establish yourself as a reliable source of knowledge and establish yourself as an authority in your subject by continuously publishing insightful and helpful posts. As noted in tip 1, this may result in a rise in credibility and trust.
You might provide information on the particular niche market, suggestions, or an inside look at what you do. In order to engage in meaningful conversations and establish lasting relationships, it's also critical to reply to audience comments and inquiries. Additionally, keep in mind the group posting guidelines to make sure your article complies with every rule.
So, feel free to join niche groups and begin interacting with your audience right away!
Tip 5. Use Facebook Messenger to Build Lasting Relationships
Have you ever received a Facebook Messenger personalized message from a company or brand that made an impression? If so, you are not alone. Using Facebook Messenger is a strong networking technique that can assist you in connecting with your audience on a deeper level, establishing trust, and eventually boosting network success.


Most of us overlook Facebook Messenger when start to build networking on Facebook. It is the best direct line of communication that Facebook provides. It enables you to interact more personally and establish trust with the people in your network, making them feel like part of a VIP community.
Messenger enables you to communicate with your audience in real-time. This means you can quickly address questions and problems and offer helpful support. You may develop an engaged audience and position yourself as a reliable source of knowledge and expertise by demonstrating that you value what they have to say.
Tip 6. Collaborate with Professionals and Brands
Another powerful Facebook networking tip you should consider is collaborating with professionals and brands. Networking on Facebook doesn't necessarily have to be a solo journey. It's better to partner with more mature industry leaders.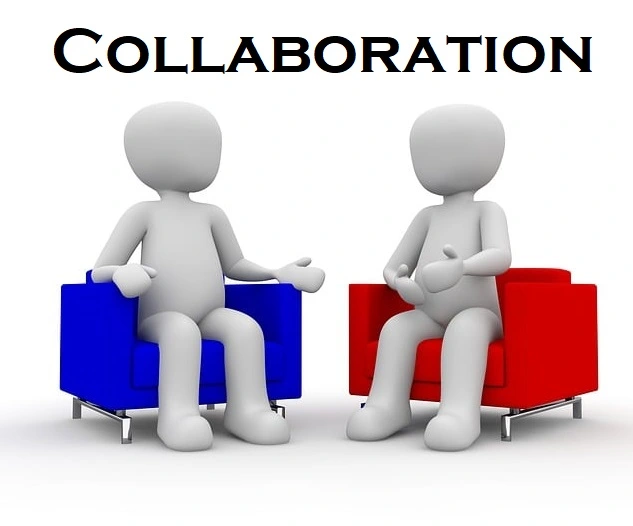 Do not always try to compete with competitors too hard so that you lose your own path to success. Instead, look for collaboration opportunities so that you step into a new audience, expand your overall reach, and establish a loyal network.
There's always room for learning evolving networking strategies. So, build relationships with other reputable businesses or experts in your industry. This way, you can have more opportunities for growth and development. Moreover, it also opens new doors for learning by sharing knowledge, resources, and ideas with each other in your industry. 
Additionally, it's important to approach collaboration strategically and with clear objectives. It is recommended to determine partnerships with common objectives and target networks and establish clear communication and collaboration goals.
Don't be nervous to allow your personality and passion to shine through when collaborating with others on Facebook because it can be a creative and exciting experience.
Who knows? You might even find out about other possibilities and choices you had never even considered.
Tip 7. Use Facebook Ads to Target Potential Clients
Among other Facebook networking tips, this strategy requires capital, but it's worth it!
Considering the platform's billions of users, deciding where to begin can take time and effort. Facebook Ads or niche groups (mentioned previously) are useful tools that can assist you in targeting particular audiences and delivering real results for your network building.
You can create campaigns using Facebook Ads that precisely target the audience you want to reach. After knowing more about your audience (Tip 3), like age, gender, geography, and hobbies, you can choose groups and even focus on customers who have already interacted with your business in some way. It also means that you can influence people who are already interested in what you offer to do specific actions, such as visiting your website, buying something, or filling out a contact form.
The best thing is that you can also optimize and change your campaigns by tracking your results in real time. So, if you want to grow your Facebook networking, consider implementing Facebook Ads into your networking plan.
Tip 8. More Use Of Visually Appealing Content
According to research, the human brain can process visuals 60,000 times faster than text. That doesn't mean that your words don't count. But appealing infographics can upscale your content.
Compared to plain text content, visually appealing content helps to capture readers' attention quickly.


Posts with images get 2.3 times more engagement than those without, according to a study. In addition, video content has grown in popularity, with 85% of companies adopting it as a Facebook marketing tool. You may engage with your audience more effectively and leave a more lasting impact by incorporating visual components into your online content.
In the online content, images are as important as the actual post. Your content and postings will stand out if you use attention-grabbing visuals, infographics, on-brand colours, and eye-catching images. 
According to a study by Adobe, posts with visually appealing info are viewed 94% more often than those without any.
However, don't limit yourself to using still photos and movies. Facebook offers a variety of interactive tools that can help you connect with your audience more deeply, including polls, quizzes, and live videos. You may inspire your followers to engage with your brand and build closer relationships with them by including these aspects in your content.
Tip 9. Join Facebook Communities and Virtual Events
Virtual events and communities are as effective as physical ones. Especially when almost most of us prefer remote webinars due to flexibility. Virtual communities and events are just like normal real-world events, there's a chance to meet new people with similar interests to grow your network. When it comes to networking on Facebook, it is an effective way to boost your network and reach.
Joining Facebook communities and events may help you in finding relevant people with different experiences or goals. It can open up several new opportunities and insights for you. In these communities and groups, you can form relationships, exchange knowledge, and even meet potential clients or collaborators for your company (Tip 6).
You can participate in webinars, workshops, and conferences. There, you will have a chance to get knowledge from experts in your field and ask your questions. Participating in these events can also show off your abilities or services to a broad audience. Virtual events can also assist you in keeping up with the latest developments and trends in your industry, which can benefit your network's growth.
Try to participate in relevant communities and events that are active as well. Follow up with the people you connected with after the event or participate in the community. Personalize your message, express thankfulness for their contributions, and invite further discussion.
Tip 10. Use Facebook Live
Facebook Live is among other powerful Facebook networking tips which you can use for networking and building relationships. Facebook's handy live video tool lets you interact with your fans in real time while broadcasting videos to them.
You may engage with your audience using Facebook Live while showcasing your expertise in the field and personality. You can position yourself as an authority on the subject and earn the trust of your audience by producing live videos in which you offer your expertise, ideas, or experiences. Live videos can also help you humanise your brand and establish a closer relationship with your audience.
Facebook Live videos typically receive more views, reactions, and comments than text-based content or pre-recorded videos. Additionally, Facebook prioritises live videos in the newsfeed algorithm, allowing your live video to reach a wider audience than other forms of content.
Facebook also offers several tools to enhance your live video quality. For higher-quality broadcasts, you can use Live Producer. You can use Live Shopping to sell products on e-commerce stores. You can use Live Audio Rooms for audio-only talks if you are shy to reveal your face. These tools can assist you with creating dynamic, resonant content for your audience, which will help you expand your network and business.
How To Create A Network On Facebook
The answer is already shared in the above Facebook networking tips. There can be other practices and strategies to follow. However, the shared tips for networking on Facebook may help you in building a successful network.
By following the right Facebook networking tips, you may build a strong network that keeps you informed and active in the industry you work in. This may result in more profitable company potential clients, valuable relationships, and an improved online brand.
Related Posts: