As everyone knows that Python is an open-source programming language which means that you can the software for free. It is also a powerful programming language and easy to read. When you want to create programs then you can take the help of Python to make different kinds of programs. Further, the Python programming language was developed on February 20, 1991, by Guido van Rossum. Most commonly are using this software for developing websites. Furthermore, If you wanna run Python then obviously you should install it on your PC to have a great experience. However, if you want to download Python after that you need to read this article. From this article, I'll guide you about How to Download and Install Python on Windows 11? So, without wasting any time let's get started.
How to Download and Install Python on Windows 11?
Here is the process to download and install Python on your PC.
Step 1. First of all, go to the website of Python.org which is the official website of python.
Step 2. Once the website is open then click on the Download Python 3.10.3.
Step 2. Then the downloading process will start, when it is done click on the exe file.
Step 3. Click on the Customize Installation.
Step 4. On the next screen, you will get the section of Optional features where you need to check all the boxes then select Next.
Step 5. Now, select the first five boxes the type C:\Python39 in the section of customize install location and click on the Install.
Step 6. At last, the process of installing is done then tap on the Close at the bottom right corner side.
Verify the Version of Python
Step 1. Open the CMD from the Start menu by searching for it then open the Command Prompt as administrator.
Step 2. Then type this command "Python" after that hit the enter button then when you get the same commands which are shown in the screenshots, then you can the python and it has been downloaded.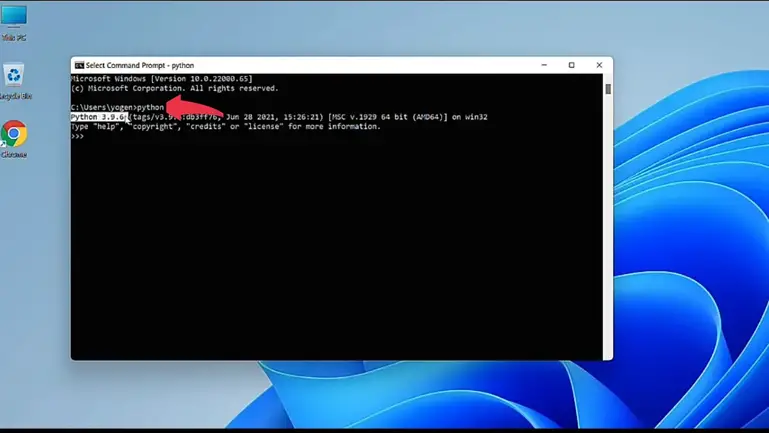 Final Words
It was all about How to Download and Install Python on Windows 11? That was the step-by-step method on install Python. I hope this article is very helpful for you to download and install Python. From this article, you will get something good. This is the right place where you can easily solve your problem. After following these steps I hope you will not face any kind of problem. If you faced any kind of problem and if you have any type of suggestions then do comment.
Explore More: