In this article, you will be guided on How to Schedule Emails on iPhone and iPad? There are many kinds of reasons why you would want to set an email to be sent at a future date rather than now. maybe you work with someone in a different time zone and want to make sure this person receives your email at a specific time rather than you send him at nightfall. In these kinds of situations, the best way to send emails at the right timing you need to schedule them. If you want to schedule emails then you need to read this article. So, without wasting any time let's get started.
Send Later Using Apple Mail
Step 1. Firstly, open the Mail app on your device.
Step 2. Now, click on the Compose on the top left side.
Step 3. Next, anything that you want and also types the Gmail of that person that you want to send him.
Step 4. When you wrote all the things after that long press on the Up Arrow at the bottom right corner.
Step 5. Here you can select any of the schedules which are given to you.
Step 6. At last, click on the Send Later and then set a custom schedule that you want.
How to Check the Scheduled Mails
Step 1. To view, the emails which are scheduled go to the Mail app.
Step 2. Click on the Mailboxes.
Step 3. Now, tap on the Send Later.
Step 4. Finally, you will get all the scheduled emails.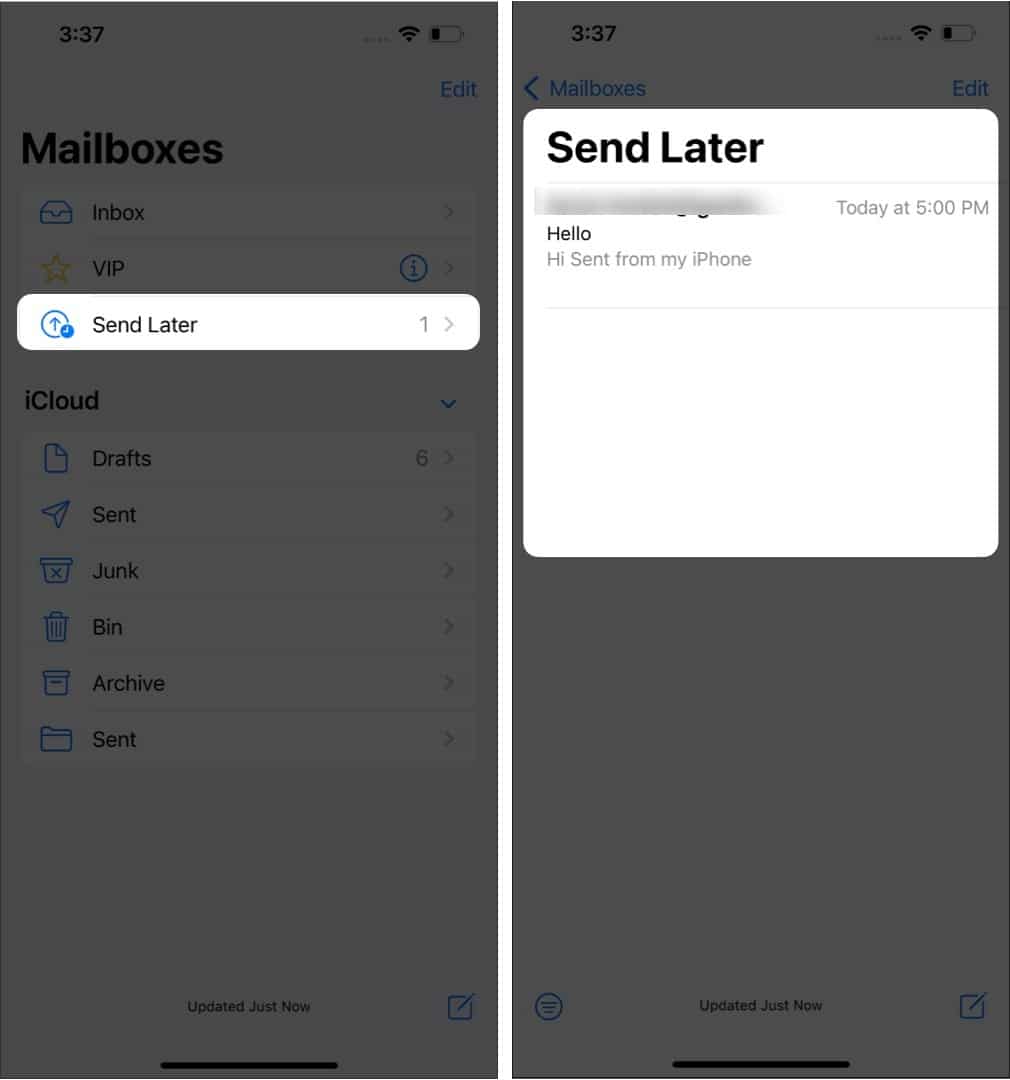 Final Words
It was all about How to Schedule Emails on iPhone and iPad? I hope this article is very helpful for you to schedule emails. From this article, you will get something good. This was step by step guide on the that you were searching about it. Further, this is the right place where you can easily solve your problem. After following these steps I hope you will not face any kind of problem. However, If you faced any kind of problem and if you have any type of suggestion then do comment.
Explore More: